Wall Mount Pro Series - Model 6170H-B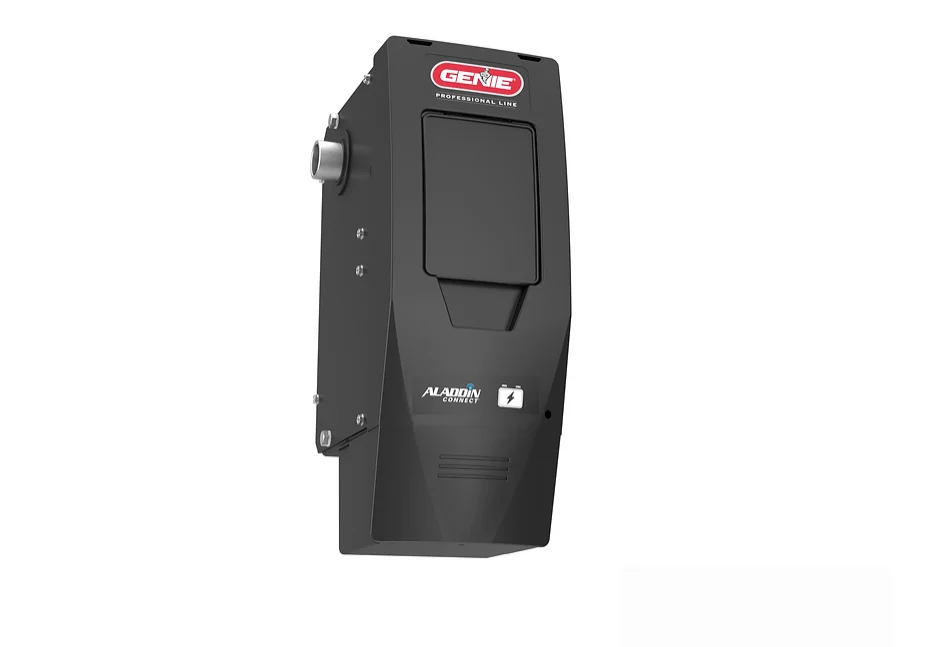 Genie's Model 6170H-B features our wall mount design, the integrated Aladdin Connect, plus a battery backup. This garage door opener eliminates the traditional rail & powerhead design by attaching directly to the garage door's spring tube. Eliminating the rail & opener from the ceiling brings a clean and open look to your garage. Enjoy the view or use the freed-up space for storage or other purposes. This is ideal for garages with beam obstructions that prevent the installation of a traditional opener. The compact design fits into tight side room spaces.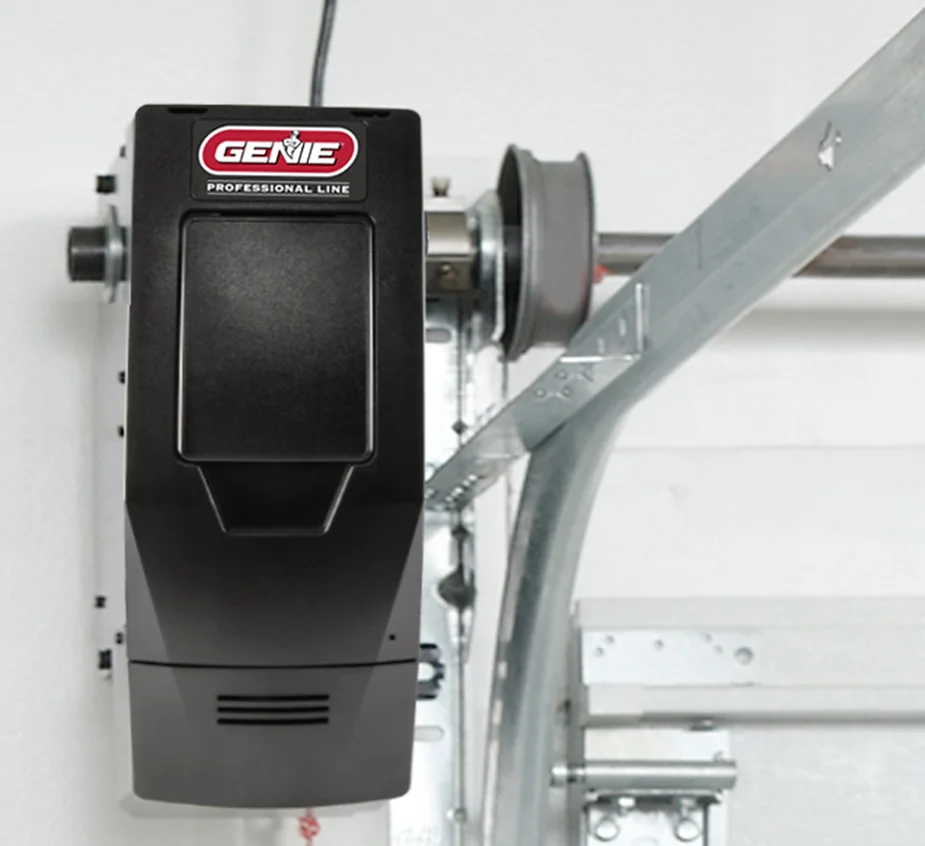 Standard Genie Garage Door Opener Features
Patented Dual Frequency Technology:
Patented technology that automatically finds the best line of communication between Genie® products. This maximizes the range of radio frequency devices and improves the overall performance of products.
Intellicode Security Technology:
Keeps your home and family safe by changing the access code from billions of combinations at each door activation to help prevent unauthorized access.
GenieSense™ Monitoring & Diagnostic Technology:
Provides safety by continuously monitoring the operation of the garage door opener, stopping the operation to alert you when significant changes occur.
Installation Manuals and Support
Operation & Maintenance Manual
Programming Instructions
Other Helpful Resources
*More resources and support can be found on our full Genie Customer Support Portal